Print book
Course Conclusion and Certificate Exam
| | |
| --- | --- |
| Site: | NetworkEd |
| Course: | Introduction to Emergency Management |
| Book: | Course Conclusion and Certificate Exam |
| | |
| --- | --- |
| Printed by: | Guest user |
| Date: | Monday, 25 September 2023, 6:47 PM |
Description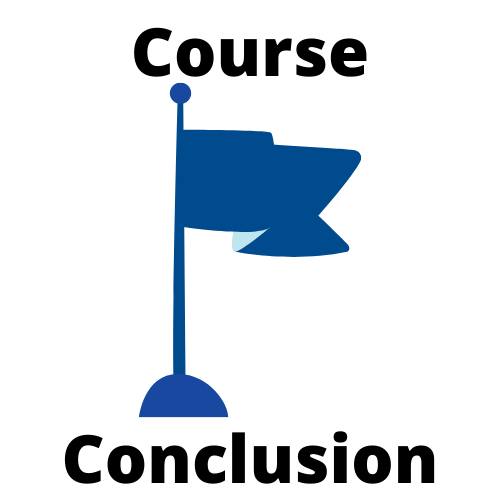 Course Conclusion and Certificate Exam
1. Course Recap
Welcome to the Course Conclusion and Certificate Exam
As a recap, module 1 introduced you to some basic emergency management concepts, risks, and risk analysis. Module 2 focused on community and organisational resilience, risk readiness, and risk reduction. Module 3 discussed response management, collaboration, and coordination with the aim of supporting the communities and organisations within them during times of trauma and disaster.
Module 4 took a look at how communities and organisations can recover from disasters and emergency situations.
Keep in mind that we need to achieve sufficient understanding of risk to manage risks, which includes the 4Rs of emergency management.
Click on each of the the yellow 'i' icons in the image below for a quick review of each of the Rs of emergency management.
For a quick conclusion of what we learned in this course, watch the video below (4:34 mins) before moving onto the certificate exam.

2. Certificate of Achievement
Paying for the certificate of achievement
Congratulations on making it through all the modules of this course!

There are just two more steps for you to receive your certificate of achievement.
---
Click on the button at the bottom of the page which will allow you to pay for your certificate exam.

When you click on the 'take the exam now' button below, you will be able to enrol to take the certificate exam.
The exam costs $99.48 NZD (gst inclusive) and is payable via paypal upon enrolment.
Once you have paid for the exam, you will gain access to the exam.

Take the exam and get 15 of the 20 questions right.
You will have 2 attempts at each question.
Once you successfully complete the exam, you will be able to download and print your certificate of achievement!
Are you ready to pay for and take the exam?
Click on the button below to enrol in and pay for the exam.

3. Further Emergency Management Study

If this course sparked you interest in further, more in-depth study in disaster risk and emergency management, you might want to check out the wide range of qualifications and individual courses available on-line from Massey University.

You can click on the image above or on this link to be directed to the website where you can explore undergraduate, postgraduate and professional development options available to you.